The Family Enterprise Case Competition (FECC) will take place January 10–14, 2017 at the University of Vermont's Grossman School of Business.  A limited number of spots remain on a first-come, first-served basis.  For more information, please contact Dr. Pramodita Sharma or submit an expression of interest using the online form.
The University of Vermont, in collaboration with the Family Firm Institute (FFI), also invites submissions of family enterprise cases for use at FECC 2017.  (See below for guidelines and submission procedures.)
Now entering its 5th year, FECC focuses on the critical issues that are unique to family-run businesses, and features separate undergraduate and graduate (i.e., MBA) divisions.  During four tough rounds of competition, teams have an opportunity to develop their solution to real business problems and present to a distinguished panel of judges who determine which group best understood, analyzed and presented the case.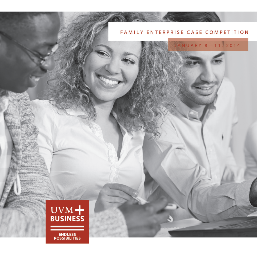 The competition takes place in Burlington, Vermont, home to one of America's Best Downtowns and a Top 10 City for Outdoor Recreation. Situated within an easy drive of Montreal, Boston, and New York City, Burlington offers many convenient opportunities for arriving, exploring and departing. The competition is structured to give both students and coaches the chance to interact with industry professionals and sponsoring organizations during program meals, social events and local trips.
Info – Family Enterprise Case Competition (.ppt 4.4 MB)
Call for Cases – Family Enterprise Case Competition (.pdf 212 KB)